Event 89 : A Diwali Fundraiser Stall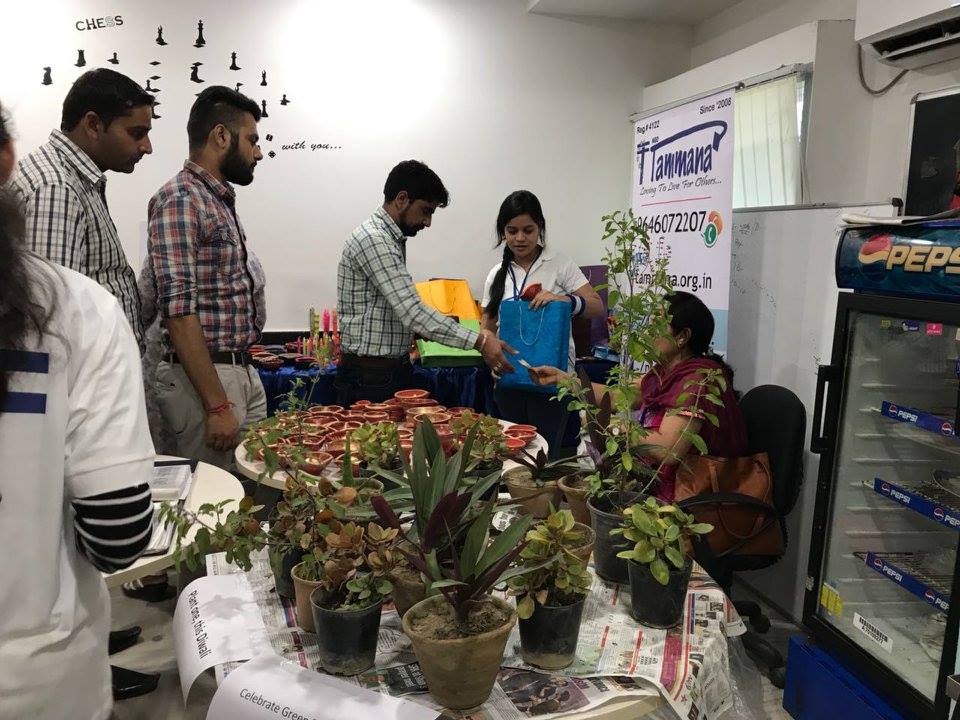 This Diwali was a celebration held to light up as many lives. A fundraiser stall was held by NGO TAMMANA in the premises of The Times of India office here in Chandigarh as their Event 89. The event focused on the message of a Green Diwali amongst the staff of the office. The stall consisted of eco-friendly gift bags, air purifying plants, medicinal plants, earthen diyas & candles.
Members Amina Khan, Virti Kundal, Anshul Thakur, Tannu Hooda & Suman Hooda who enjoyed the making the products for sale. The children of Kartar Aasra Shelter home also participated in the learning & decorating process. The products were also contributed by NGO's associating corporate. Harvinder Kaur & Tejinder Singh, also the members from the NGO, conveyed that the total fund raised was Rs.7960/- and wouldn't have been possible without the  staff being so  supportive .
The staff even appreciated the efforts of the NGO towards a greener environment Sana Sachdeva, Public Relation Executive, shared that the children were made to visit the office premises, empowering them to learn & grow. As much as they enjoyed the exposure to a formal environment, they relished the refreshments & also cherished the rangoli making.
Tammana is not financially aided by the Government, any organisation or any individual. The fund raised is intended to use at the upcoming events & activities of the NGO where it focuses on the overall development of the children. Tammana is all geared up for children's day celebrations to be held next month.