Event 84 : Teej Festival
Posted in :
Events and Activities
on
by :
NGO Tammana
Comments: 0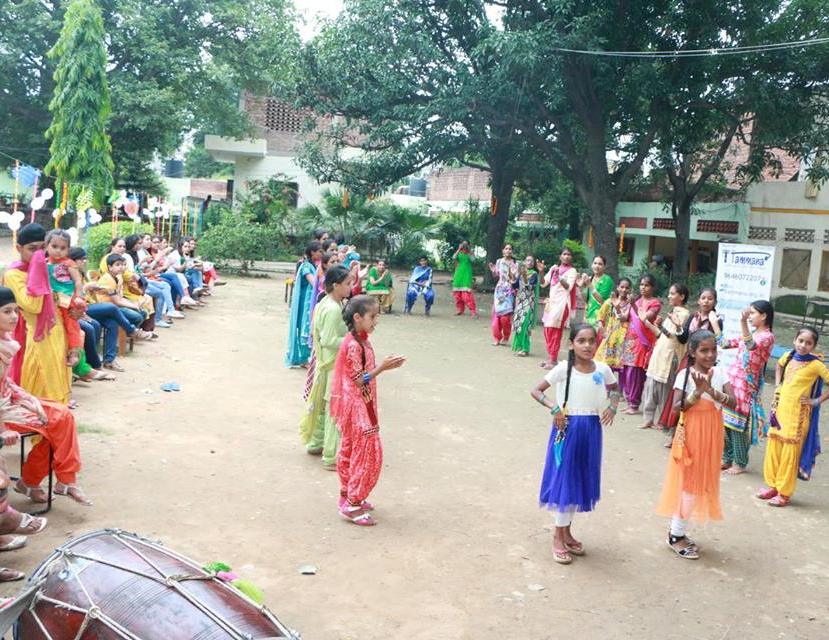 Tricity based NGO Tammana celebrated the Teej festival; as its Event 84 at Guru Asra Shelter Home, Sector 55, Palsora, Chandigarh between 4pm and 6.30pm on Sunday, 30th July, 2017. The Guru Aasra Shelter home is an orphanage with around 50 girls as residents. To celebrate the bounty of nature and thank the monsoon, the festival was celebrated specially with shelter home girls as the participants.
The girls were gifted colorful & decorative 'bangles' and 'parandis', while snacks were arranged to enhance the festive spirit. Team Tammana made arrangements for professional mehandi artists and the girls were seen flaunting their 'Heena' designs throughout the festival. The environment was enlightened by Folk, Bollywood & Punjabi music & all were seen enjoying. Family members of the Tammanites along with the team members & interns also added charm to the event with Punjabi style dress up.
Tammanites were seen in festive mood while making the arrangements for the event. The team enthusiastically created swings on the tree where girls enjoyed their evening. The girls from the Shelter home experienced immense pleasure during this event which was reflected through their jubilant faces.
Meenkashi Mahajan quoted that the girls at the orphanage were excited about the event since its announcement. Another experienced Member at Tammana, Ms.Harwinder Kaur shared her thrilling experience as she went to make the girls at the orphanage practice dance for the occasion. The happiness in the environment reflected the successful completion of another task by NGO Tammana. Ms. Isha Kakaria, the Founder of NGO exclaimed that these little bundles of joy fill the lives of these girls with excitement and Tammana again stands true to its motto of 'Doing things with Great love'.