Event 83 : International Yoga Day
Posted in :
Events and Activities
on
by :
NGO Tammana
Comments: 0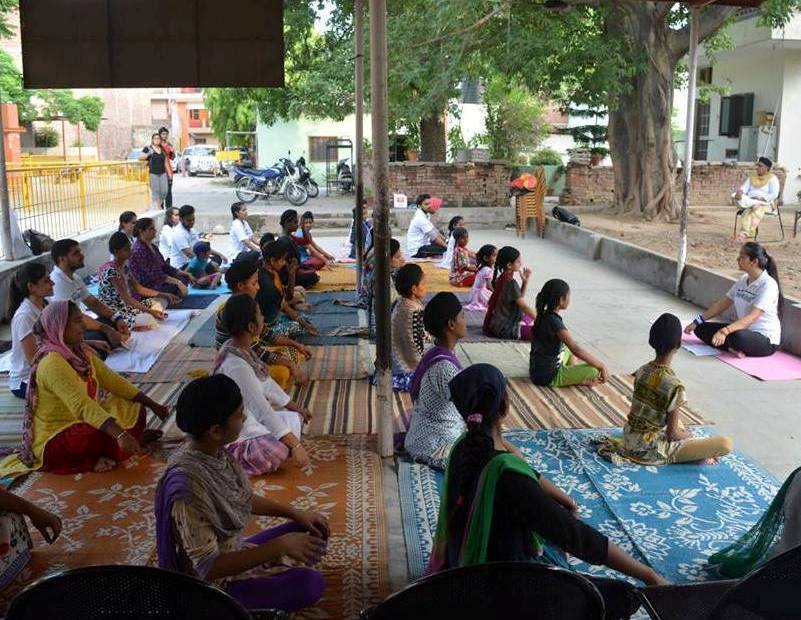 The zealous tri-city based group of youngsters at NGO Tammana emphasized on the idea of yoga being a way of life by celebrating the International Yoga Day, on 21st June, 2017. Their Event #83 was held at Guru Aasra Shelter Home, an orphanage at Palsora, Sector 55, Chandigarh for its residents from 5.30pm to 6.30pm.
With a message to train the mind to see something good in everything, the one hour Yoga event showed immense participation from the residents of shelter home along with enthusiastic participation by the members and the Interns of the organisation.

Team Tammana was seen coordinating the event in their uniform dress code and guiding & aiding the participants in performing the Yoga Asanas. Monisha Sharma from the NGO, shared the session also included meditation and soothing music to refresh the mind and the body. The session was made interactive & fun to learn for the children by professional volunteers who shared their key knowledge about the importance of Yoga in our lives.

The special attraction of the event was the green tea served at the end of the event. The anti-oxidant was served with a purpose to cleanse and rejuvenate the mind and spirit; shared Aakriti Gupta, Public Relation Officer at Tammana.
"After all, nothing deserves a good spring cleaning more than your body & mind" commented the Founder of the NGO, Ms. Isha Kakaria. The participants of the event when asked for response appreciated the efforts by Team Tammana and many pledged to propagate Yoga as a part of their lives.