Event 82 : Chabeel 2017: Serving with a smile
Posted in :
Events and Activities
on
by :
NGO Tammana
Comments: 0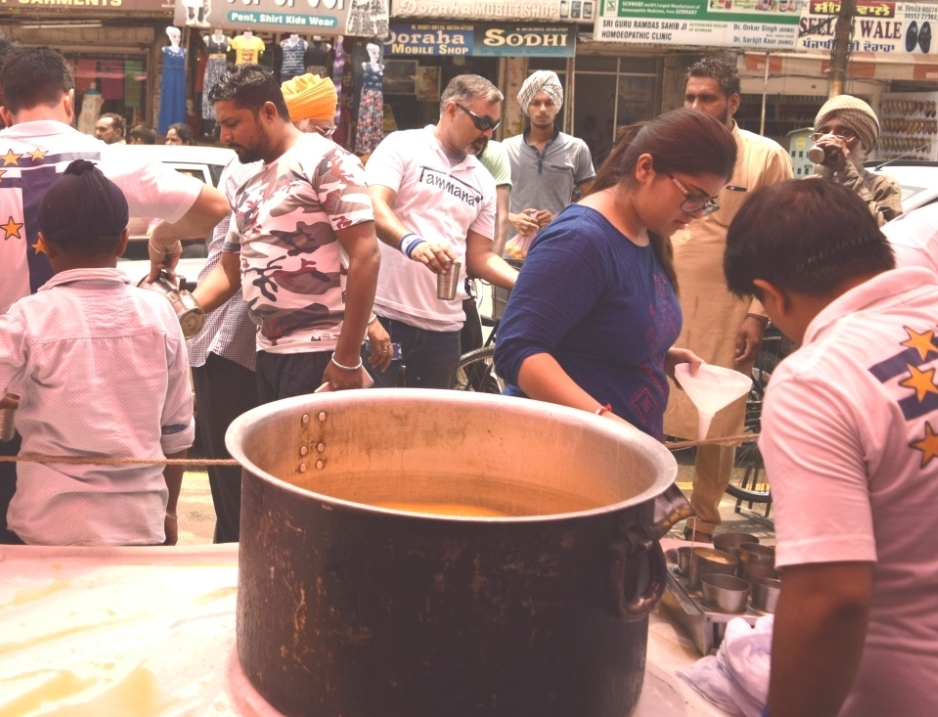 The Pink Brigade strikes back with the same zeal but a new destination for its Event# 82. Tricity based NGO TAMMANA has been organising an extraordinary Chabeel in Chandigarh for a many years now. This year the event was held at the Railway Road, Doraha, Punjab on 18th June, 2017 between 11am to 3pm. Sweetened rose water was distributed among the commuters and local public to quench the thirst in the scorching heat.
Exhibiting a remarkable gesture of goodwill, the zealous volunteers of the NGO made genuine efforts to make the event successful right from the time of collection of stock such as sugar, rose bottles etc. at various stock centers throughout Chandigarh, Panchkula, Mohali, Zirakpur and Doraha etc to the time of execution of the event.
Team Tammana was seen serving the community with a smile and visible efforts were made to make the event environment friendly. Rajbeer Singh,Member Executive staying in Doraha, shared that there was no littering of garbage in the area and premises were cleaned after the event. Complete measure were taken for the hygienic preparation and distribution of the sweetened water.
The Founder President of the NGO, Ms Isha Kakaria, when congratulated on the wings that Tammana has spread towards deeper Punjab, reiterated that the teamwork has been tremendous & that the cause of Chabeel is no religion or location bound but instead, humanity bound. She emphasized that it is not about serving just one day, but instilling the message of serving one another, all life.
Yet another year NGO TAMMANA fulfilled this task by promoting community bonding and bringing humanity together by serving one another without any distinctions of levels of living and all other possible ways.