Event 81 : 'Seva' – A Community Lunch , Labour Month.
Posted in :
Events and Activities
on
by :
NGO Tammana
Comments: 0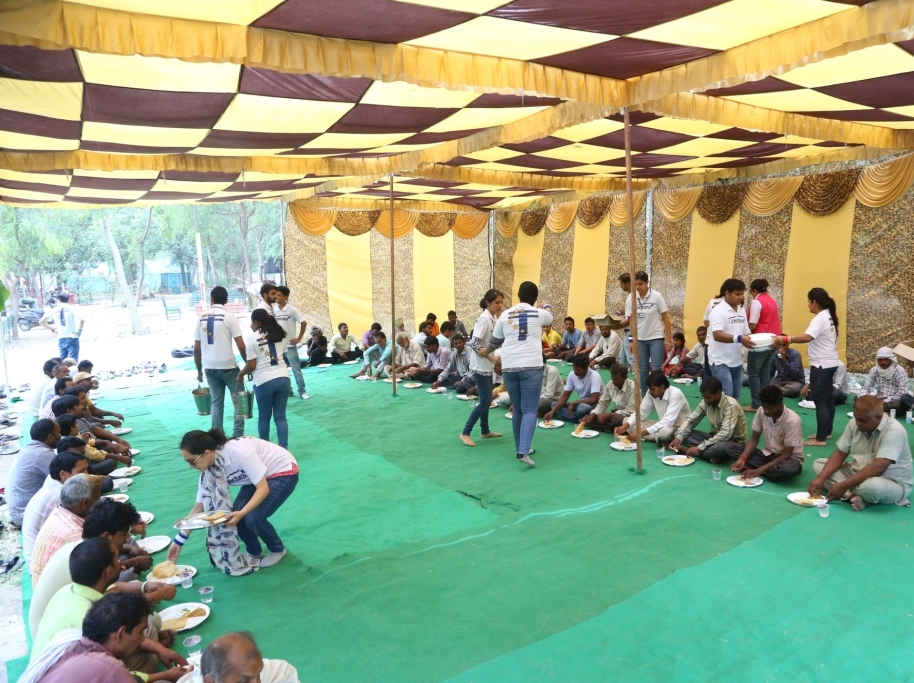 Labour Day, also known as May Day and as International Workers' Day, is an occasion that pays tribute and respect to workers for their contribution towards making our lives easier.
Tricity based NGO Tammana commemorated this special occasion by organising a Community Lunch in this Labor Day Month. The event was held in Chandigarh at Sector 40-41, Round About(Labour Chowk) on May 21st between 12 noon and 3pm.
The 81st event of the NGO was designed to encourage community bonding through a shared cooking and an eating experience. Lunch was prepared & served as 'Langar' to the homeless and low-income people; open to all in a warm, welcoming environment, without distinction of faith, religion or background & for free.
There was a huge footfall accounting for more than 400 people, where labourers and their families attended the Langar.  Arrangements were made for proper seating in the tents by the team members to escape the scorching heat. Team Tammana was seen serving freshly cooked Chole-Bhataure for the lunch along with Chilled Lassi & Mango Drinks as refreshments.
The community lunch also encouraged public participation. Along with the members, many volunteers from the city also engaged in public service by lending their hand at the event. Friends and family members of Tammanites put their best foot forward to make the event a success and promote community bonding.
Ms. Isha Kakaria the Founder of NGO Tammana expressed that we as a Team are trying to promote humility and helping demote egoism between the rich and the poor. Tammanite Meenakshi Mahajan quoted "Seva is performed without any expectation of result or award& results in true happiness & everlasting wonderful memories"
Member Rishabh Sood shared that this event set an iconic example of 'Seva' and sharing time, talents and energy for fostering symbiotic relations in the society.