Event 76: Rang De Basanti' 2017
Posted in :
Events and Activities
on
by :
NGO Tammana
Comments: 0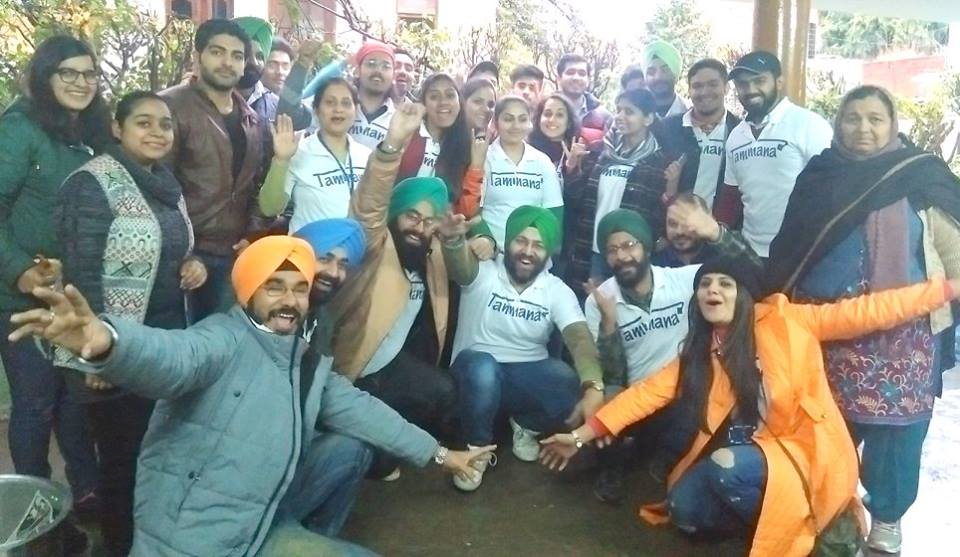 Everybody wants happiness, nobody wants pain…But you cant have a rainbow, without a little rain! 

🙂
The sound of rain brought out more joy & unpacked more fun for NGO Ngo Tammana's Event 76 – Rang De Basanti.
Certainly, being soaked alone is cold. Being soaked with loved ones is an adventure. Organised for the children at Guru Aasra Shelter Home; Palsora- Chandigarh with the aim of recreation & sense of integrity and pride for the nation, Rang De Basanti was a great hit !
Keeping up with the Republic Day spirit, the event began by the singing of the National Anthem together. The festive mood continued with specially rehearsed dance performances from the little angels at the orphanage. The Interns of the organisation spent their time & shared their love choreographing them over the past week. The children were recharged for another round of unstoppable fun after having refreshments as a result of joy of cooking together as a team at the venue itself. The weather turned the excitement to a whole new level. Everyone was seen enjoying the rain.
"Children are the future of our country. It is important that a feeling of patriotism is imbibed in them at a young age so that they go on to become leaders", says Isha Kakaria, the Founder-President of NGO Tammana. She adds, "Our approach is to make the events fun and exciting. It helps in keeping up the team spirit and spreading the message of love". Indeed, the children seemed to have a great time and looked forward to future events at the shelter home.
NGO Tammana has been seamlessly working for the past 8 years on its mission of 'doing little things with great love.' It regularly conducts special events, ranging from education camps to distribution drives. Powered by a team of enthusiastic youngsters, it motivates us to come together and address social challenges. After all, wonderful things can be achieved where there is teamwork and collaboration.