Event 77 : Hockey India League' 2017
Posted in :
Events and Activities
on
by :
NGO Tammana
Comments: 0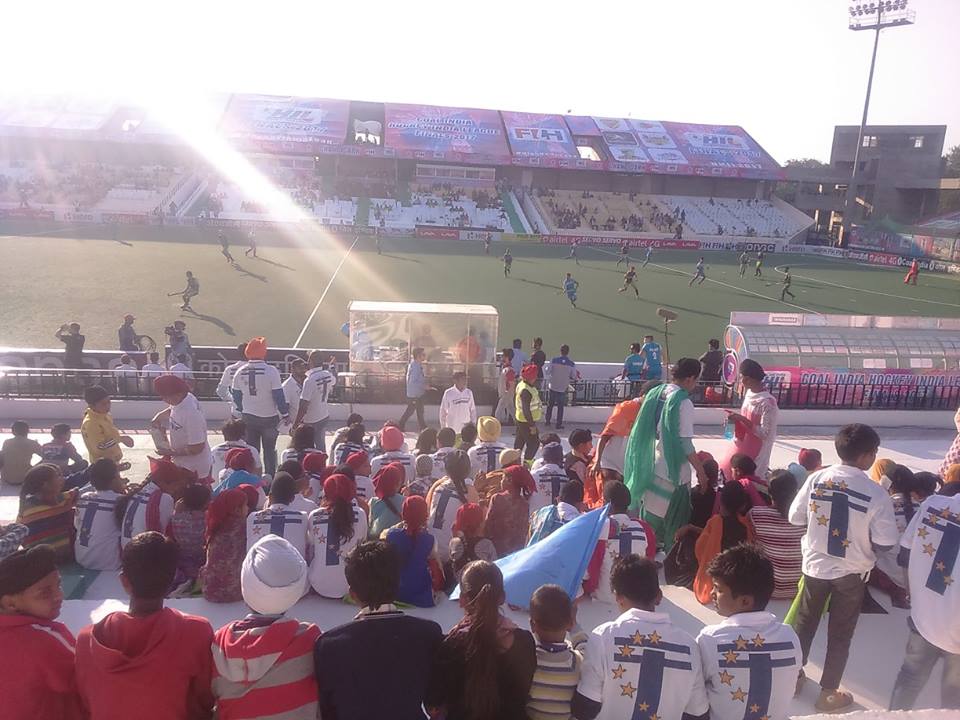 #ChakDe with #NGOTammana
Tricity based NGO Tammana in an association with Hockey India League' 2017 (HIL) formed a part of the semi final & the final matches held at Hockey stadium , Sector 42, Chandigarh on February 25th & 26th respectively. With 2 matches each day, #HIL2017 indulged the players from all over the globe in action packed hockey matches where the dignitaries and Olympic medal holders joined in for the same.
Along with #TeamTammana; were more than 250 spectators who were brought to the matches by NGO Tammana. They accounted for the less fortunate children and adults who rarely get a platform to do so.
The team coordinated for the enthusiastic viewers from places they work for the benefit of; that included children from Guru Asra Orphanage in Palsora and Manana each , Samarth Shelter Home, Ashreya Home, Aasha Deep and Kartar Asra Home, Chandigarh. To keep up the spirit of sports in places with almost no platforms like these, the NGO also managed the entry of more than 40 children and adults from Slum in Sector 25, Chandigarh.
The stadium was filled with cheerful crowd supporting the teams. Team Tammana in blue and white, stood distinctly in the crowd efficiently managing the children and making arrangements for their transport, their refreshments & ofcourse for their safety and enjoyment.
The matches were exciting and our young as well as adult participants were seen in euphoric mood after the finale where KalingaLancers grabbed their maiden title at the #HIL !
The meticulous planing and execution helped in fostering sportsman spirit and inspiration in the young minds after seeing the matches and hard work of the players.
Encapsulating the event in joyous moments in the lives of these children from slum and orphanages, NGO Tammana and Hockey India League felt proud to have made this happen.