Event 74: Children's Day Out
Posted in :
Events and Activities
on
by :
NGO Tammana
Comments: 0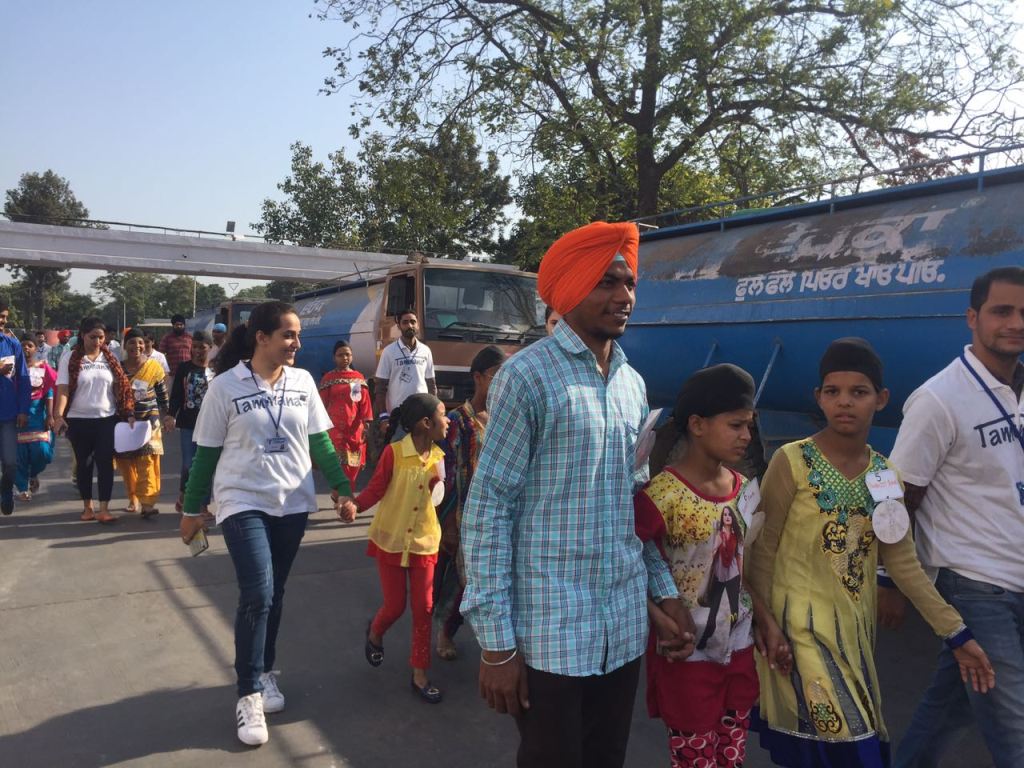 Gleam in the eyes and excitement on the faces of the kids of Guru Aasra Shelter Home, Sector-55, Palsora was evident as they moved ahead to their destination on the occasion of children's day.
Tricity based NGO Tammana organized a tour to the Verka Milk plant, Sector 56, Mohali on Saturday, 12th November 2016, for around 50 children of the shelter home. A designated official of the Milk plant guided the children through the functioning of the plant and the different stages of manufacturing and processing of milk and milk products. At present the unit is involved in Production of Tetra Pack products (Milk, Fermented Milk & Fruit Drink), different varieties of Ice Cream & indigenous sweets like Milk Cake, Kaju Pinni and sugar free Peda & Milk Cake which the children enjoyed to watch & learn. The children were also educated about the nutritive value of milk and its importance in their daily life. During their tour, the children were presented with refreshments from the plant. The members of the NGO also kept the children engrossed in quizzes helping them win various gifts organized by Tammana; and answered their questions too that helped to reinforce what the children had learnt inside the plant. The team & the children also carried the badges that said 'I am not a litter bug' conveying the message of cleanliness around. Utmost care was taken that the children maintained discipline & proper rules & regulations of the plant were followed. By the end of the trip, the children expressed that even though they had read about the importance of milk at school, a visit to the milk plant helped them practically understand this better and encouraged them to make it part of their daily routine. They also said that just like every year, they are looking forward to the next trip as it was a significantly memorable day.
Anoop Garg, Member in attendance at the NGO; expressed that Tammana successfully planned a day out which was recreational as well as educational in accordance with Pandit Jawaharlal Nehru's philosophy that the children are the future of the country and what they learn in their formative years plays an important role throughout their lives.