Event 121 : Distribution Drive
Posted in :
Events and Activities
on
by :
NGO Tammana
Comments: 0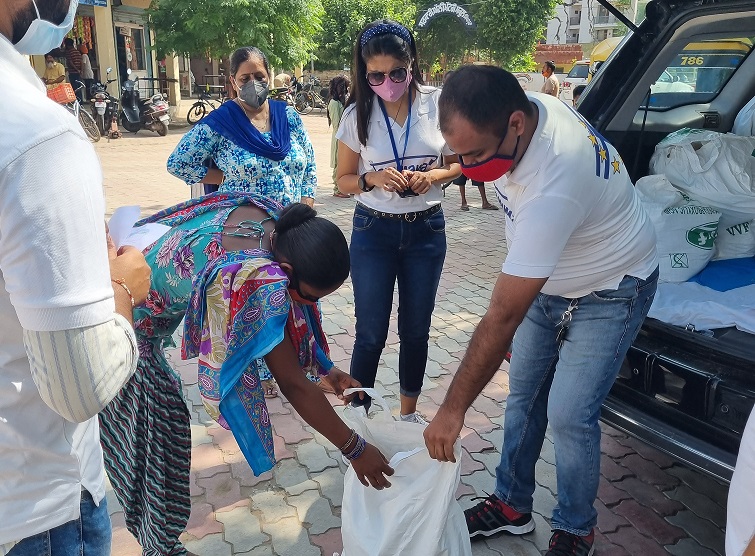 NGO TAMMANA here distributed the basic essentials of the families of children under its  'Project Yakeen' , ( its adopted Govt. Elementary School, Village Singhpura Zirakpur)
From Ration, Stationery, Medicines to Sanitary Pads were distributed without chaos to bring as much possible relief and touch lives, many as possible in the pandemic.
Founder Isha Kakaria shared that women we met were counseled for Menstrual Hygeine, and children were encouraged to make the most of their online classes.
Jaskaran Singh further added that proper identification was done telephonically for families who has meagre incomes currently due to lost jobs etc. & needed help; whereby the distribution was done accordingly and not randomly , considering that this year, the lockdown is not as severe; compared to the last year. Some cash was also handed over to help families suffering from non payment of their rents etc. Teamwork has enabled us to collate funds and distribute to those in need.
Meenakshi Mahajan,  Office Coordinator stated that "Tammana has been resolving cases ever since the pandemic in terms of Blood Arrangements,  Medicines, Oxygen Cylinder Requirements etc.. and can be reached out at 9646072207."