Event 119 : ASHIA 12
Posted in :
Events and Activities
on
by :
NGO Tammana
Comments: 0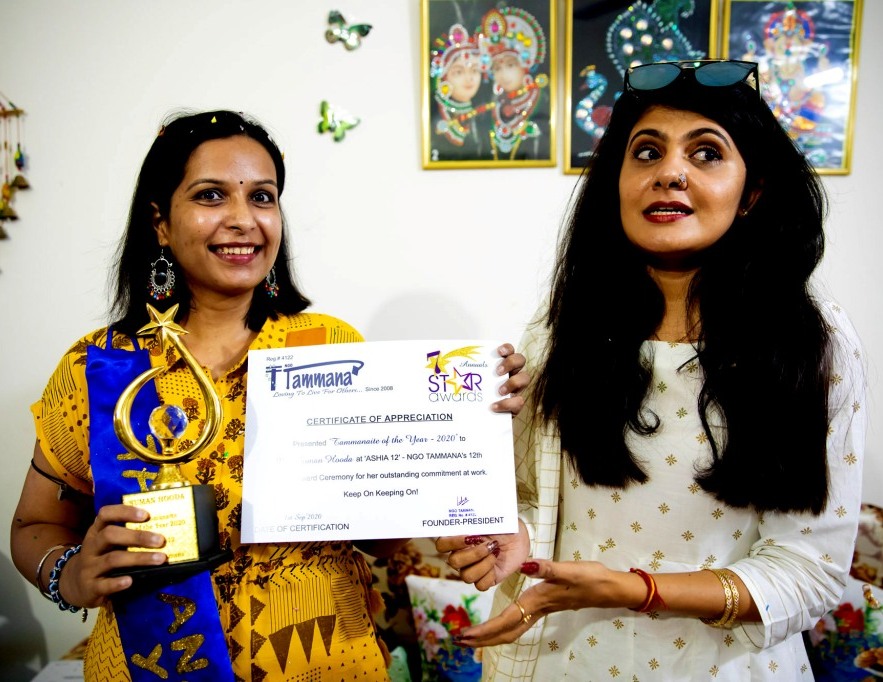 NGO Tammana celebrated its remarkable journey of 12 years of serving the community at its 119th Event called ASHIA: meaning Life and Hope by organising its Annual Award Ceremony differently this time to acknowledge its members & interns for their volunteered service all year round.
Founder President Isha Kakaria shared that " Like this pandemic could not deter the team's spirit to serve the society, it also couldn't hinder us from celebrating our entry into the 13th year. Ashia is one of the most awaited times of the year and going entirely digital for this event just didn't feel complete. So we opted for going live while handing over the awards in person was a safer option than organising a gathering."
 General Secretary, Jaskaran Singh revealed that "as a precaution, Corona backgrounds were declared in advance, if any; & thermal screening before visiting the awardees' place was ensured. Proper use of sanitizers, wearing of masks & social distancing was maintained."
 Presenters Isha Kakaria (Founder) and Jaskaran Singh (General Secretary) went LIVE on the NGO's social media platforms while the team joyfully connected online. The event started with the customary lamp lighting ceremony.
 Upholding the surprise factor, the presenters not only rooted for the members but routed to the member's place to present the most prestigious 7 Star, Super Star, and Intern of the Year Awards. Streamed ONLINE, awardees and their families were startled. Their excitement upon receiving the awards in person was a wonderful sight to witness together for the team.