Event 92 : Christmas Celebration
Posted in :
Events and Activities
on
by :
NGO Tammana
Comments: 0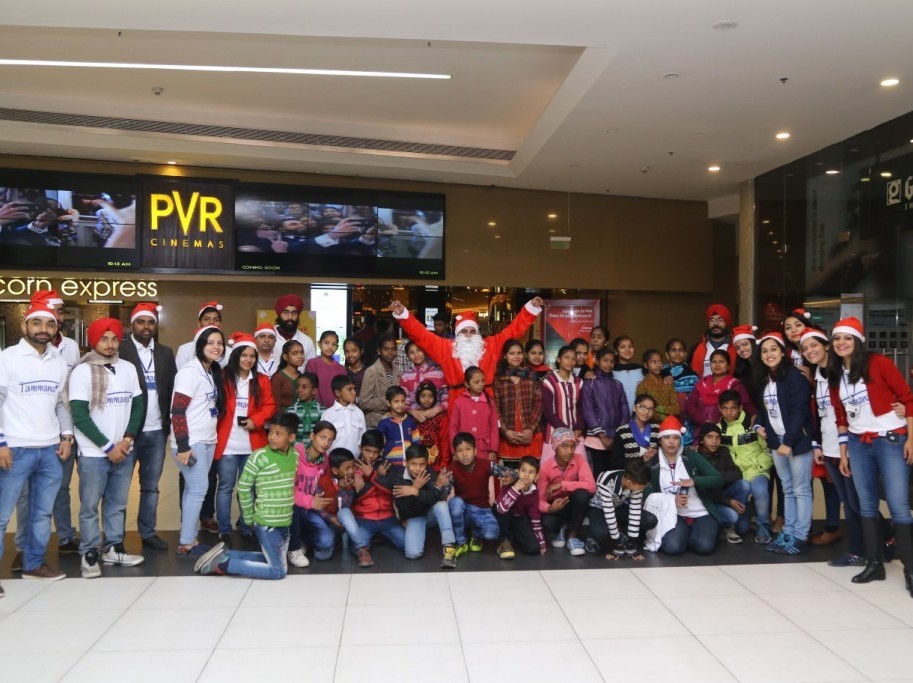 Last of 2017 was made cheerful for the less-privileged when tri-city based NGO Tammana spread its magic through a Christmas Celebration wherein a movie and an outing to the Mall in Chandigarh was organised on 
25th December
 for the children from Pukka Slum, Sector 49, Chandigarh.
Children, all being Salman Khan fans, thoroughly enjoyed the 'Tiger Zinda Hai' movie & danced to the tunes after the event. Not just that, being their first trip to any Mall, they were very excited about the hustle bustle, the interiors etc.
The children were taken care by the members of the NGO who were equally excited about the festive season! They were also distributed gifts like school bags, new woolens & stationery kits through the 'Santa Claus' from the team.
Isha Kakaria, the Founder of the NGO shared that, "Like stars are to sky, so are children to the world. These kids deserve to be the part of society and the happiness like the privileged ones. This was a small move to make them feel special & equal acceptable in the society.'
'The children behaved well & took care of no littering. The visit was a learning for each.' conveyed Meenakshi Mahajan, Office Coordinator.
Rishabh Sood, Member; expressed how this day has added a sweet memory to the childhood of these children. The spark and joy in their eyes was totally worth planning it all for them.
Like all other events held by NGO Tammana, this event was also meticulously planned and executed.
Yet again, Tammana outshines as it gave another reason to these less-privileged children to smile and enjoy.