Event 135 : NGO Tammana turns the slum into a Santa Town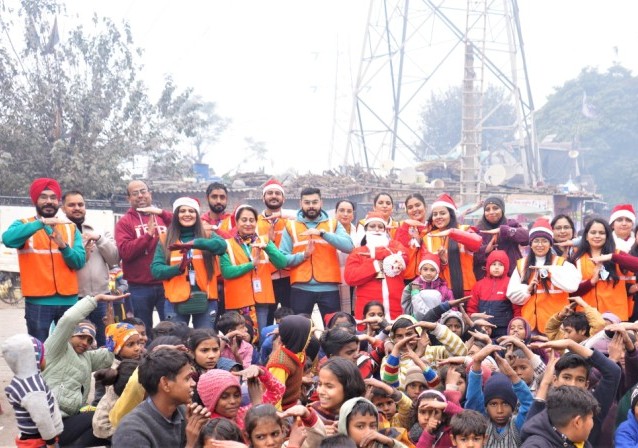 This Christmas, Members of the Tricity-based NGO Tammana turned Santa Claus for the Children of Guru Nanak Colony, Industrial Area, Phase-7, Sector 73, Mohali.
The team spread across the slum to surprise the children with the wishes they had collected previously from them.
From stationery, school bags, toys to getting admission into a school, the team ensured to fulfill their wishes; shared Member Mamta Phirani.
Additionally, the Santas distributed candies, chocolates, chips & other gifts throughout the slum. Member Vandana Ghuman also added that mufflers were also distributed.
"This event aimed to spread cheer & hope and make the children's wishes come true", shared Isha Kakaria, the Founder President of the NGO. "She further added that the children experienced the joy of opening their packed gifts which is unusual for them. The little things multiplied the happiness. We aim to continue to do our bit to uplift the slum. The team has really come forward generously."
"Tammana has previously distributed ration kits during the Corona waves; & lately also held meet & greet and hygiene sessions for children. Legal Awareness Camp was also recently organised for them." shared General Secretary, Jaskaran Singh.
Administrative Head Suman Hooda shared that this was the NGO's 135th successful event.