Event 129 : 'Shabaash Mithu' screening for school children by NGO Tammana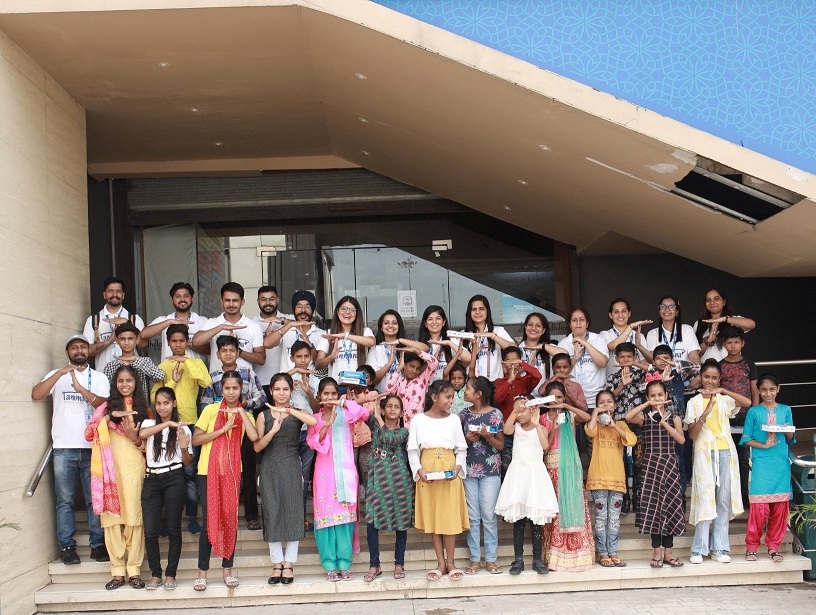 Using the proven methods of using entertainment as an educational tool, NGO Tammana under its Project Yakeen Initiative took 25 students from Govt. Elementary School, Village Singhpura, Zirakpur, for the screening of the inspirational movie "Shabaash Mithu" on Sunday, 17 July, 2022. 

Founder President Isha Kakaria shared that "the purpose to organize this 'Sunday Matinee with the Rising Stars' was also to reward the students who maintain regular attendance & good behaviour at the school. 
The movie infused patriotism , sportsmanship & inspiration towards achieving one's goals despite all odds."
The movie "Shabash Mithu" is an inspiring story of the former Test and ODI captain of the India Women's National Cricket team, Mithali Raj, who led India to finals of 2017 Women's Cricket World Cup. 

It chronicles ups and downs and moments of glory of Mithali's life.

Member Naveen Pabreja shared that the team members picked & dropped safely the students from the school premises & were provided refreshments too.
Event #129 was coordinated by the Project Head Harleen Kaur where a

ll went back encouraged in many ways. A few students even shared that it was their first ever visit to a theatre. She thanked the teachers of the school for cooperating & helping us achieve the aim.
Tammana is a State Awarded & Punjab Registered NGO with a dynamic group of 55+ like minded enthusiasts who work voluntarily for the overall development of the society in many forms.
www.tammana.org.in