Event 127 : Fun & Educational Trip to Bird Park
Posted in :
Events and Activities
on
by :
NGO Tammana
Comments: 0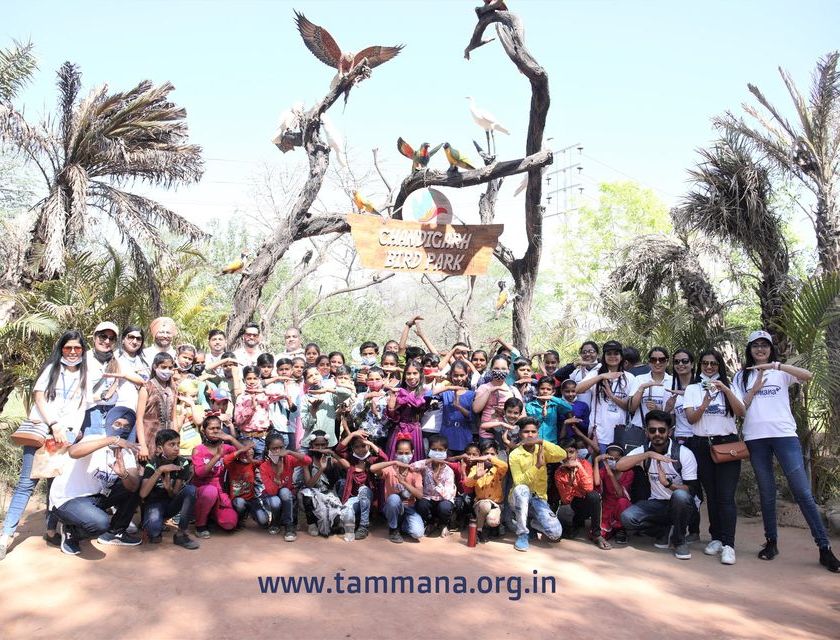 Promoting experiential learning, Tricity based NGO Tammana organized a Fun & Educational trip to the Bird Park Chandigarh for 43 students from Government Elementary School, Village Singhpura, Zirakpur, Punjab, under its Project Yakeen Initiative.
The education sector was adversely affected due to the COVID-19 pandemic. As classes shifted to online modes, education remained inaccessible for many underprivileged students, far being any practical learnings.
"With relaxed Covid restrictions, the team aimed to facilitate better learning for these students through a hands-on experience outside of their traditional academic classroom setting. Students learn more quickly and retain more information when the subject matter pertains to them personally.", said the NGO's Founder-President Isha Kakaria. 
Event S

POC

, 

Vandana Ghuman delighted with the event's success, shared that a

ll students reported at the school timely

 where p

ost attendance, the team members accompanied them on the bus journey to Bird Park, arranged by the NGO.

Each student was assigned to a team member to ensure the students' care & safety throughout

, shared Member Naveen Pabreja.
The tour started with visiting the small aviaries section, followed by the large aviaries. The students saw different aquatic and terrestrial birds. Every student stopped by the display charts to learn about every bird in the enclosure. Delighted, the students also imitated the voices of different birds.
One of the students shared that she had only seen Brown Sparrow, Green Parrot and Crow. She was amazed to see and learn about different birds like African Love Birds, Budgerigars, White Swan, Black Swan, Wood duck, Blue gold Macaw & more. Black Swan was her new favourite" shared Administrative Head Suman Hooda.

They also visited Navgraha, Nakshatra and Rashi Vatika(s). Afterwards, all went to the Park's Cafeteria to relish refreshments brought by the NGO

 & took the opportunity to dance , play games & sing songs.

 It was made sure that no one litters

 & children at Project Yakeen yet again learnt the same.



The happy faces departed with excitement to share this experience with their families and teachers. All the students promised to be regular at school.