Event 114 : PUNYA 2020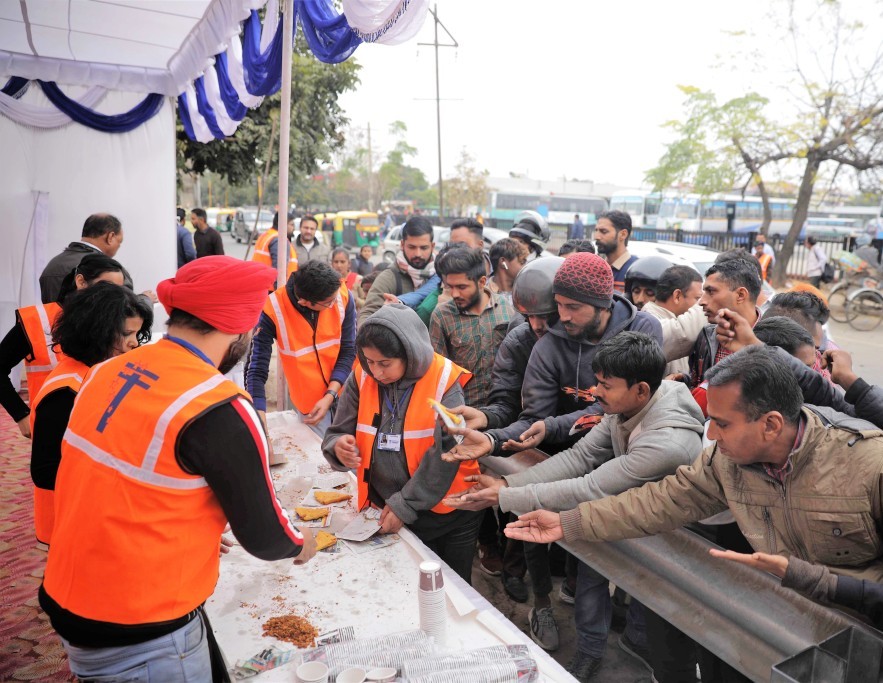 The day was a great success for the 'Chai & Chill Brigade' of NGO Tammana at its first event of the decade & the year 2020.
To defeat the spine chilling winter wave with warmest greetings for the new year, the Tri-city based & State awarded NGO Tammana organized its 114th Event, PUNYA 2020, on Sunday, 5th January from 11 am to 3 pm near Bus Stand Road, Sector 43, Chandigarh, whereby NGO Tammana put in a – "Tea & Bread Pakoda" stall to serve the passersby
The Founder President, Ms. Isha Kakaria shared, "Serving the society for more than a decade now, one of the prime motives of NGO Tammana to organize PUNYA this year was to promote community bonding where everyone is served without any barriers of religion, age or caste & to inculcate a sense of oneness among people who serve as well as those who were served."
Jaskaran Singh, General Secretary; shared that " The Team looked vibrant in the New Avataar on the occasion of the New Year with the new reflector jackets creating a sense of oneness at work. Further he shared that more than 3000 people were served at the event. The venue was chosen so that countless passengers & drivers, especially the three wheeler and rickshaw pullers around could be served, who travel in cold from one place to another to make their ends meet".
Event SPOC Rishabh Sood, commented that the entire stock was contributed by the Team itself, along with contributions from the public too which helped meet all the requirements of the event. The day was a great success with the help of professional cooks hired for the event. While members of the team too, assisted the cooks & also helped with serving the public with great love.
Apart from serving, special measures were taken to promote and support the NGO's Go-Green & Clean initiative. Paper cups and Leaf Dunnas were used to serve Tea and Pakodas respectively and no littering & no plastic was exclusively taken care of. The running traffic remain undisturbed." shared Member Sohit Thukral.
Also, the NGO compensated a few tea vendors already positioned at the bus stand for their dropped sales for the day.