Event 113 : A Day At The Zoo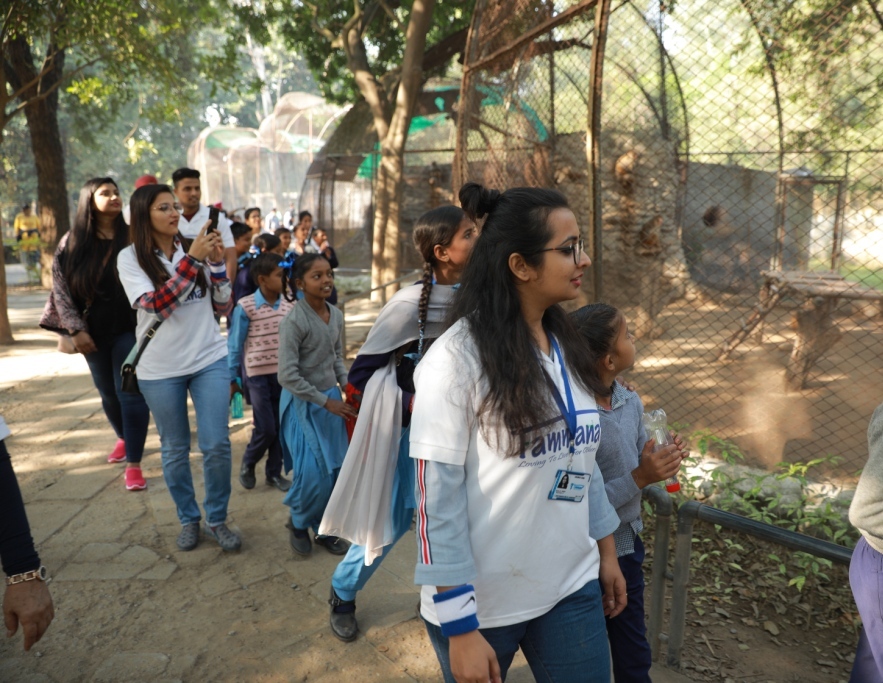 On the occasion of Children's Day, the tricity based & state awarded NGO Tammana organized 'A Day at the Zoo' as its 113rd  Event – for the students of Govt. Elementary School, Village Singhpura, Zirakpur. 
Students from classes 3rd -5th were taken to Chattbir Zoo. All the students pre-listed, arrived neatly dressed in their uniforms, totally eager to celebrate their day. For most of them it was their first time ever to visit the zoo, so the excitement and happiness on their faces charged up and motivated the NGO members early morning.
The bus arranged by the Gurukul School picked up all students from the school for Chattbir Zoo for a day of fun & learning. Morning refreshments were served as soon as all reached.
Upon entering the zoo, all sighted the jaguars, leopards, tigers, elephants, monkeys & many others animals. Joyful moments showed up upon witnessing the snakes & other reptiles, birds & peasants in the newly added parts of the zoo.
.
Prabhjeet Singh, the Chief Advisor of the NGO shared, that for the Children's Day ; "we had also organised a toy collection drive where the members and the non-members donated new and old toys which were distributed through a fun & interesting blind folded game."
Founder President Isha Kakaria quoted that " Children were accompanied throughout by the Team Members including members from Medical backgrounds as a part of the NGO's safety protocol. Each child was assigned particularly to a member for their care & safety. As a team, the day gave us a feeling of great contentment &  fulfillment for having witnessed such joy on children's faces that left our happiness abound in turn. We are grateful to those kind hearts who come forward to contribute in any form – in kind or their time."  
Member Executive Vandana also shared that games were also organised with many chocolates to win! Refreshments were relished again towards the closing of the event. To top the day, the children & team enjoyed the adventure park and lived the child inside them."
Sheefa, a student at the school; who could not stop posing for the photographer joyfully affirmed " This is the best gift I have received, will keep it safe.".
The place was checked for no litter and was gathered leaving the premises clean as they were.
Happy faces departed for home while all were dropped back at the school, eager to show their toys & gifts to their families.
While the students were departing, NGO members reiterated the the importance of attending their classes regularly.