Event 94 : Rang Barse
Posted in :
Events and Activities
on
by :
NGO Tammana
Comments: 0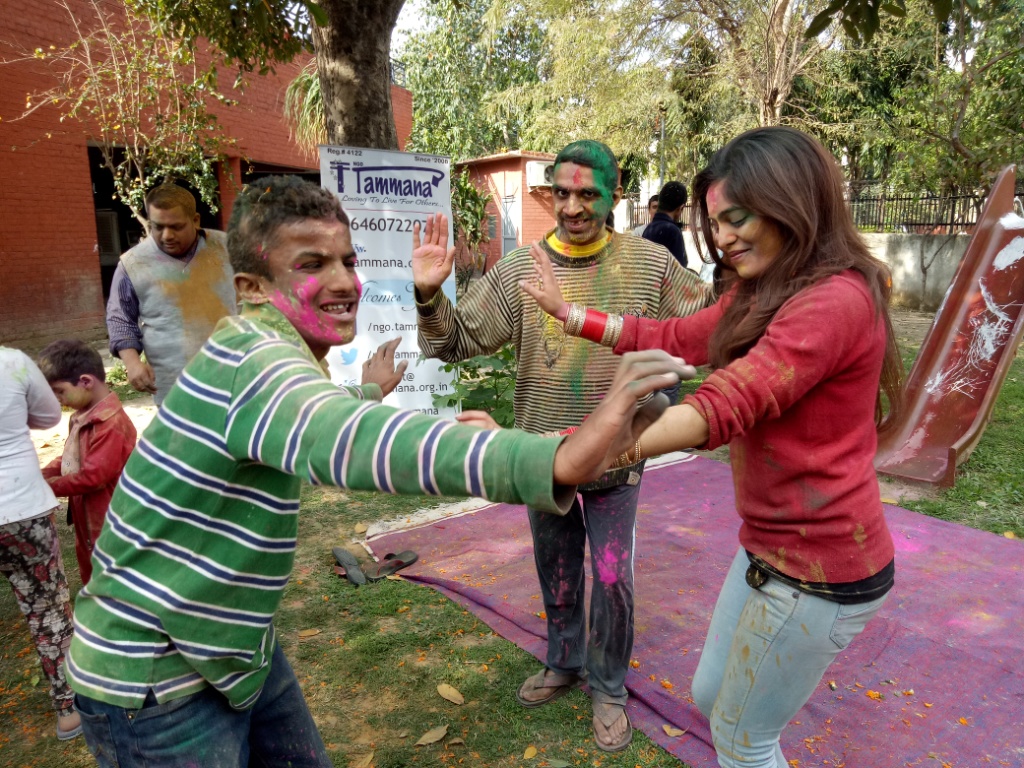 "Applying love on the cheeks & happiness in the hearts."
With many accolades recognizing its work, NGO Tammana has always pushed itself farther to work hard towards creating a better society and environment for women and Kids, in particular, touching lives with compassion. 
In its 94th Event, Rang Barsey, NGO Tammana celebrated Holi with the differently abled Children from Samarth Home and Aashreya Home, in Sector 47, Chandigarh. To promote a clean and green Holi while making it friendly and safe for the children, NGO celebrated this festival with herbal colors and flowers without using water. After Children and Volunteers gathered in Aashreya home, the Founder-President Isha Kakaria unfolded the event by telling the significance of playing a safe and environment-friendly Holi. Soon after the high in festive spirit children started applying colors to each other and the volunteers from Tammana, playing with flowers, spreading their beautiful ear to ear smiles. Tammana had also arranged snacks and sweets for the children to enjoy the day. The environment was so exuberant that everyone started dancing even before the music, and specially to the Dholi, as arranged by the Team, started playing. And once the music started, children's happiness knew no bounds. The energy of children was so infectious that everyone present there joined them to dance and sing. The Holi spirit was perceptible as everyone danced their hearts out, played nonchalantly and bonded so well with each other. The eventful day came to an end by distributing gifts to the children. Love was spread, smiles were captured, Fun was lived and precious memories were made.
The Office Coordinator shared about the event that 'while the team was ready to leave, children hoped that time could freeze, both the ends eagerly waiting for the next time they meet.
'
"Only where children gather is there any real chance of fun."
"Awarded by the State Government, TAMMANA is a Chandigarh based Registered NGO, which comprises a team of 65+ zealous volunteers from different fields & backgrounds, working together incessantly for more than 9 years towards welfare of the society with a motive to promote health, education & overall development of the children, empowering women, creating awareness about sustaining environment and various other significant causes. 
Running on a No-Profit Basis, it has allied with numerous reputed organizations & individuals and been in news occasionally for various achievements in its field."