Event 79 : Holi Hai' 2017
Posted in :
Events and Activities
on
by :
NGO Tammana
Comments: 0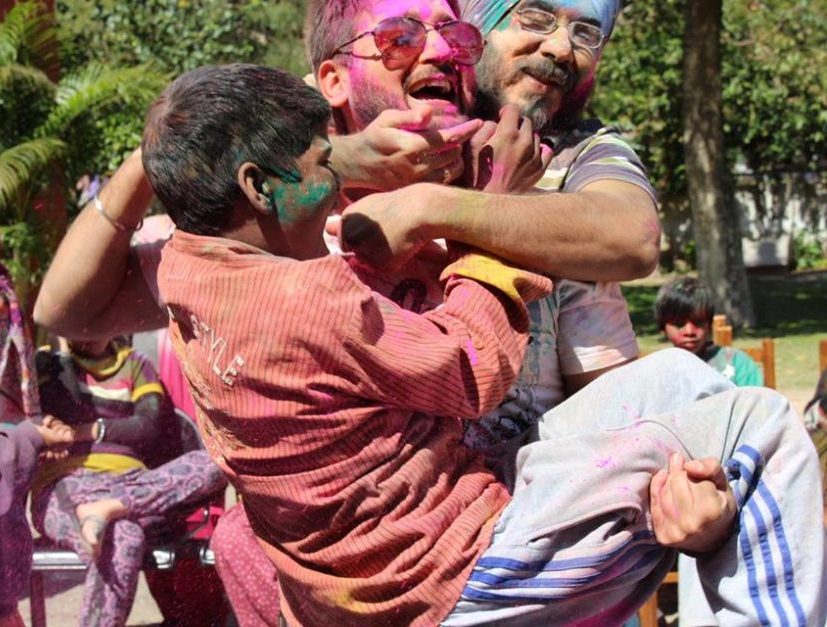 Spreading colors of joy!
NGO Tammana 
, at their 
79th Event
 took on to 
celebrate 
Holi
with the 
children of 'Samarth & Aashreya'
– shelter homes at Sector 47,Chandigarh 
for the specially special individuals
 and 
made it absolutely colorful
 for them. 
Playing with flowers 
and 
dry herbal colors
, the organisation made sure to 
spread the message of save water too! 
In anticipation of their 
festive visit as a team ; the excitement was equally at its peak at both the ends
. Tammana while began with applying safe colors , 
distributed sweets and snacks.
 While the music played, 
everyone danced their hearts out
. Just as the 
festival is known to de-stress, unwind and bond with each other,
 the festival marked a 
remarkable presence of a Punjabi Dholi
 arranged by the organisation to which all enjoyed to the core & made the most of it. The day had a bundle of 
collated fun & lively memories !
 Members of Tammana 
were also joined their families making it a very friendly, comfortable & a family environment for all. Emphasizing the usage of safe and herbal colors
, the members of the organisation explained well its significance. The Founder-President, Isha Kakaria 
shared 
the organisation is not funded by government , any organisation or an individual and how beautifully the team has worked
for 
the event and bring these individuals a brighter day to remember. Meenakshi Mahajan – Office Coordinator, 
also communicated 
her gratefulness 
to the faculty of the shelter home for their cooperation. 
Together
,
 all were rendered with joyous smiles 
and bountiful of happiness , awaiting to meet next where the children were not ready to send the team back.