Event 142 : Library Visit for children by NGO Tammana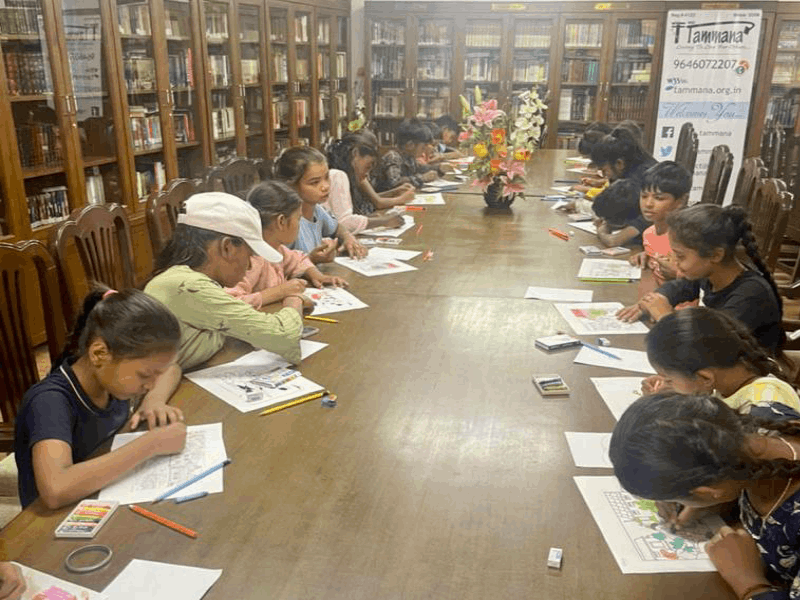 NGO Tammana recently celebrated World Book Day with 35 educationally disadvantaged children from the Sector 25 Slum in Chandigarh. The event featured a tour of the Library of the Chandigarh Club , Sector 1, Chandigarh, organized by the NGO for the children.
Founder President Isha Kakaria explained that the goal of the event # 142 was to raise awareness about the importance of education ,usage of libraries, and how these plays a crucial role in developing young minds, enhancing knowledge, and providing opportunities for a secure future.
Event SPOC Kanika Sapra shared that the children explored the library eagerly. Some of the children were astonished to see the library for the first time, as they had never accessed their school library before. The tour was followed by other engaging activities, such as storytelling, poem recitation, and book reading. A drawing and coloring competition was also held, which culminated in a prize distribution ceremony.
Refreshments were arranged for all, also training children about the buffet system simultaneously as a way to impart practical knowledge.
Member Executive Harvinder Kaur shared that the children were elated on their way back and promised to take their education seriously, read more books, and spread awareness in their neighbourhood about the same.
Member Chandan Preet reported that the children were picked & dropped as accompanied by NGO members to the library in a bus safely.