Event 141 : World Health Day : CPR Training & Mental Health Session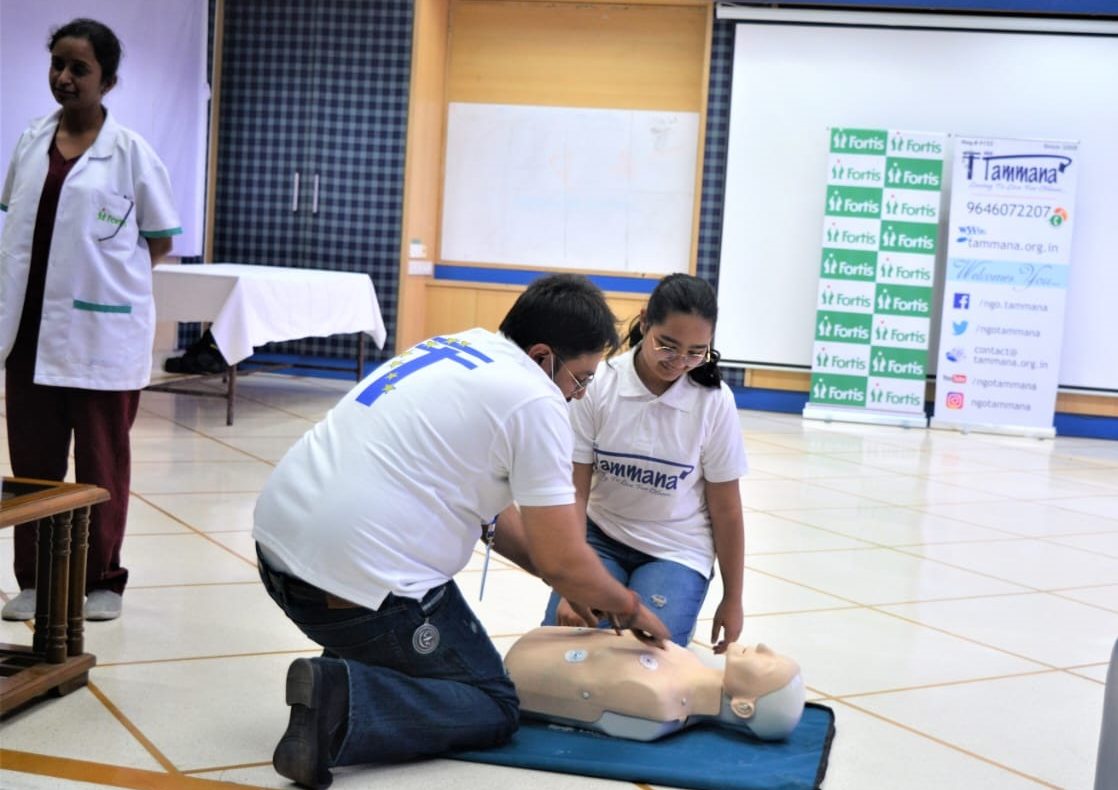 On the occasion of World Health Day, NGO Tammana collaborated with the Fortis Hospital Mohali and organised a free, Interactive and Demonstrative Training Session on Emergency Life Saving Techniques – Cardiopulmonary resuscitation (CPR) and Mental Health well-being, at the Auditorium of Fortis Hospital, which was open for everyone to attend and learn.
The Founder President Isha Kakaria shared that in most cases of cardiac arrest, the person nearest at hand to the victim is often a bystander with no medical expertise. The motive of NGO's Event 141 was to train the people how to provide CPR to the victim promptly and significantly increase the latter's chances of survival, along with a session on mental health.
Event SPOC Suman Hooda shared that clinical experts from the Fortis hospital shared their insights with the attendees on CPR. It was told that it is an emergency procedure consisting of chest compressions, often combined with artificial ventilation to manually preserve intact brain function until further measures are taken to restore spontaneous blood circulation and breathing in a person who is in cardiac arrest. A demonstration of how to perform CPR in an emergency was given.
Additionally, due to poor awareness about symptoms of mental illness, myths & stigma related to it, and lack of knowledge on the treatment availability & potential benefits of seeking treatment, the session also included creating awareness about mental well-being which was taken by another clinical expert from Fortis, shared the General Secretary Jaskaran Singh.
The attendees included NGO members, their families, the general public and the faculty of Fortis Hospital Mohali. NGO Tammana has been serving society for more than 14 years. Those willing to join can register for free at www.tammana.org.in.