Event 133 : Universal Children's day by NGO Tammana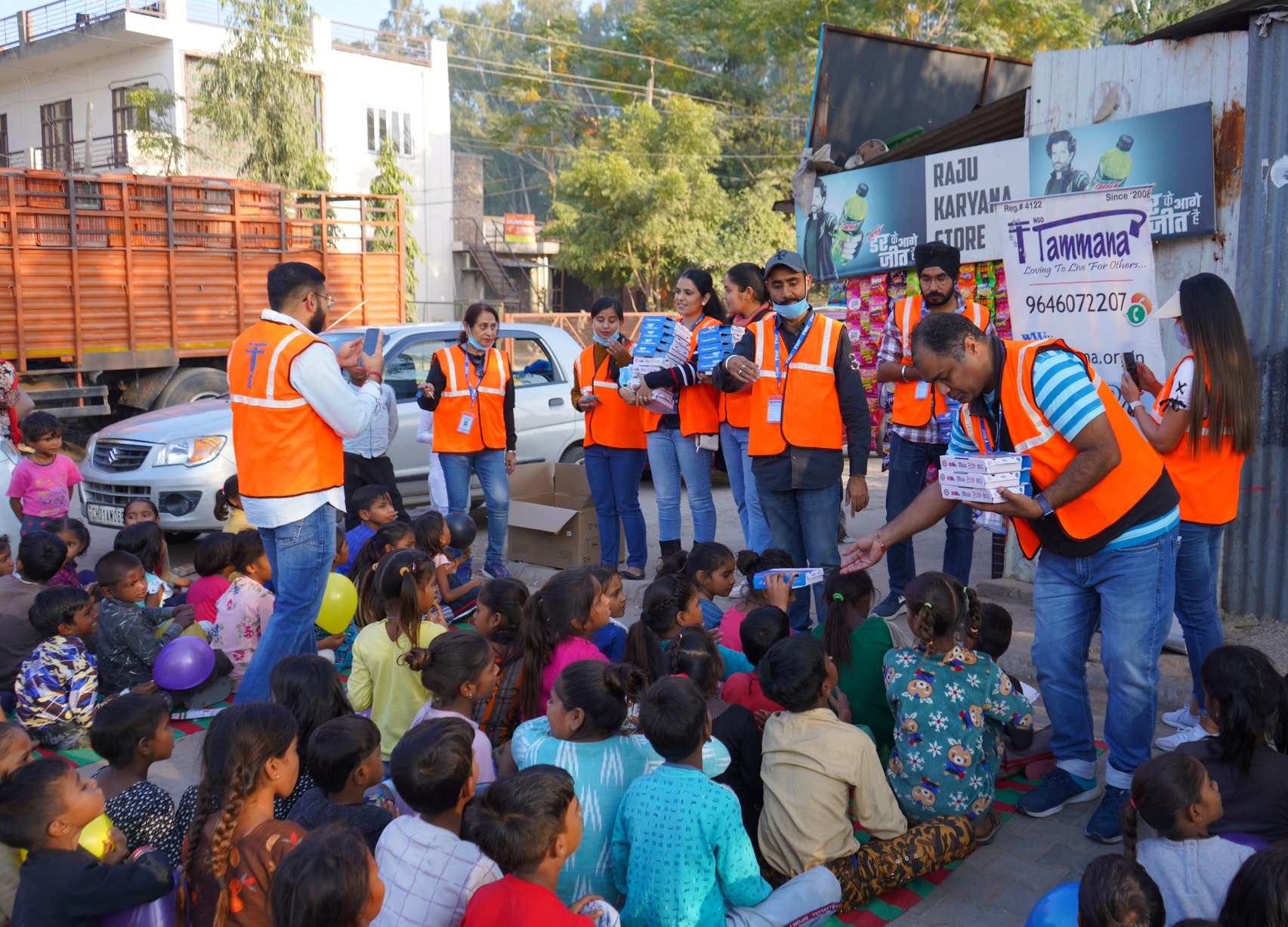 NGO Tammana celebrated the Universal Children's day with the children of Guru Nanak Colony, Sector 73, Phase 7, Mohali, Punjab, in its 133rd event on Sunday, November 20, 2022.
NGO's Founder President Isha Kakaria shared that this colony mainly abodes daily wagers, labourers and the deprived section of the society. With all the prevalent issues that needed to be addressed, NGO members decided to give their hand to this slum's upliftment. This meet and greet session at the slum was organised to specially learn more about the children in the colony and identify the further scope of upliftment activities that can be planned out in future. Office Coordinator & Event SPOC Meenakshi Mahajan shared that a Pizza and Balloon Party was organised for & enjoyed by the children. The meet and greet was followed by the Wish Slips activity, wherein 40 children, aged 4-12 years were given slips to write their little wishes on it that will be taken care of by the team for Christmas. Some wished for dolls & toys while the others for books & other items.NGO's General Secretary Jaskaran Singh added that the NGO had earlier distributed Ration Kits in this slum during their Initiative "Karona" during the Covid waves & we noticed a wide scope of upliftment here. We plan to do more for the people of this slum in our upcoming events.While no littering was duly taken care of at the event, children were taught to dump the garbage in dustbins and were sensitised about good hygiene practices by the NGO members.