Event 125 : PUNYA 2021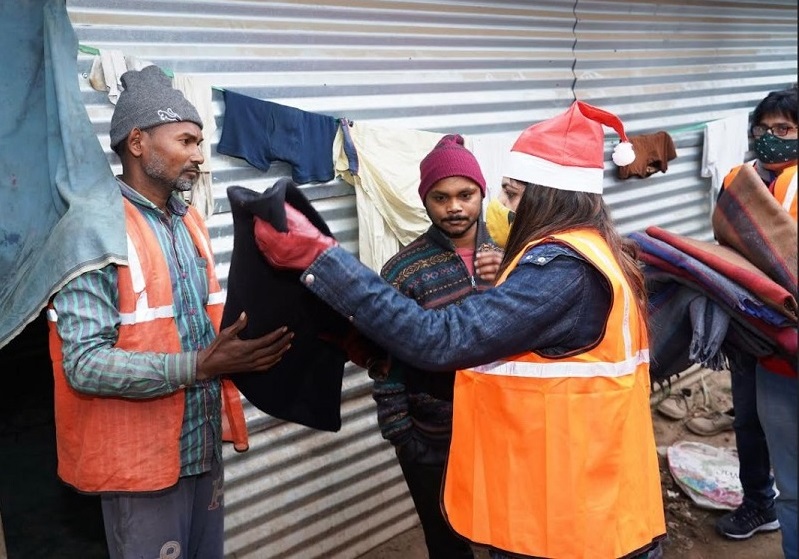 Keeping the Christmas spirits high, Tricity-based NGO Tammana celebrated their Event #125: " PUNYA 2021 " on Sunday, the 26th of December, whereby a full day – distribution truck rally was conducted in the entire Mohali with the motto to protect the unprivileged.
The Founder-President Isha Kakaria shared

 that "we wi

tnessed unparalleled joy by 

collecting & 

distributing Blankets

, 

Shawls,

 

Woolen Caps, Mufflers

  &

 Gloves

 to those in need.

 With the temperature expected to fall further, people received the items with a sigh of relief.

 

We at Tammana are grateful for all contributions that came in

 for our last event for 2021 & made it a success

.

"
Training & Development Manager,

 Rishabh Sood 

, also the 

SPOC for the event

;

 

further added 

that 

"

a route map for this drive was 

carefully 

prepared

 in advance

 before the event

 keeping no traffic 

repercussion

s

 

in mind

.

 The Truck r

ally commenced from Mohali Railway Station, and the team 

enthusiastically 

covered 21 spots

 in total that

 included Kambali Slum, Phase 11, 10, 9, 7, 5, 3B2, Sector 71, RKV plant, Sohana Gurudwara, Airport Road

 & more

. A total of six stock collection centers were set across Punjab & Haryana. The contributions received in cash and kind from the members helped us arrange for the distribution stock. 

"
Jaskaran Singh, General Secretary; stated that "e

very year PUNYA is the most awaited even

t not just for the team but also the public. Tammana has been arranging this event successfully since its inception in Chandigarh & in Mohali' this was our first. 

Team members braved the cold themselves and distributed the collected stock amongst 

those at construction sites,

 market corridors & many 

roadside vendors,

 

rickshaw pullers

 etc."
Member Karan Rana; who also dressed as Santa, shared that "T

oys 

& candies too were distributed 

amongst the

 children who enjoyed the same. The team too adorned the Santa Caps themselves as they traveled all Mohali spreading joy all over.